Hi there,
In this newsletter we share the details of our limited-time May Sale, as well as an exciting new service that we launched yesterday for sharing Quokka Code Snippets. Read on to learn about our Share your CodeClip Competition for a chance to win a free Quokka PRO license.
Limited-time May Sale
If you don't already have a Wallaby or Quokka license, you may be interested in our limited-time May sale. Until May 11th @ 00:00 UTC, personal licenses are discounted by:
50% discount for Quokka.js personal licenses
30% discount for Wallaby.js + Quokka.js personal licenses
25% discount for Wallaby.js personal licenses
If you already have a personal license, you can renew early and receive the same discount (or better, depending on your license type).
CodeClip Service for Sharing Quokka Snippets
Quokka for VS Code includes a new Share command that allows you to share code that you run with Quokka, as well as its output and time machine recording. Check out our example at Codeclip.io.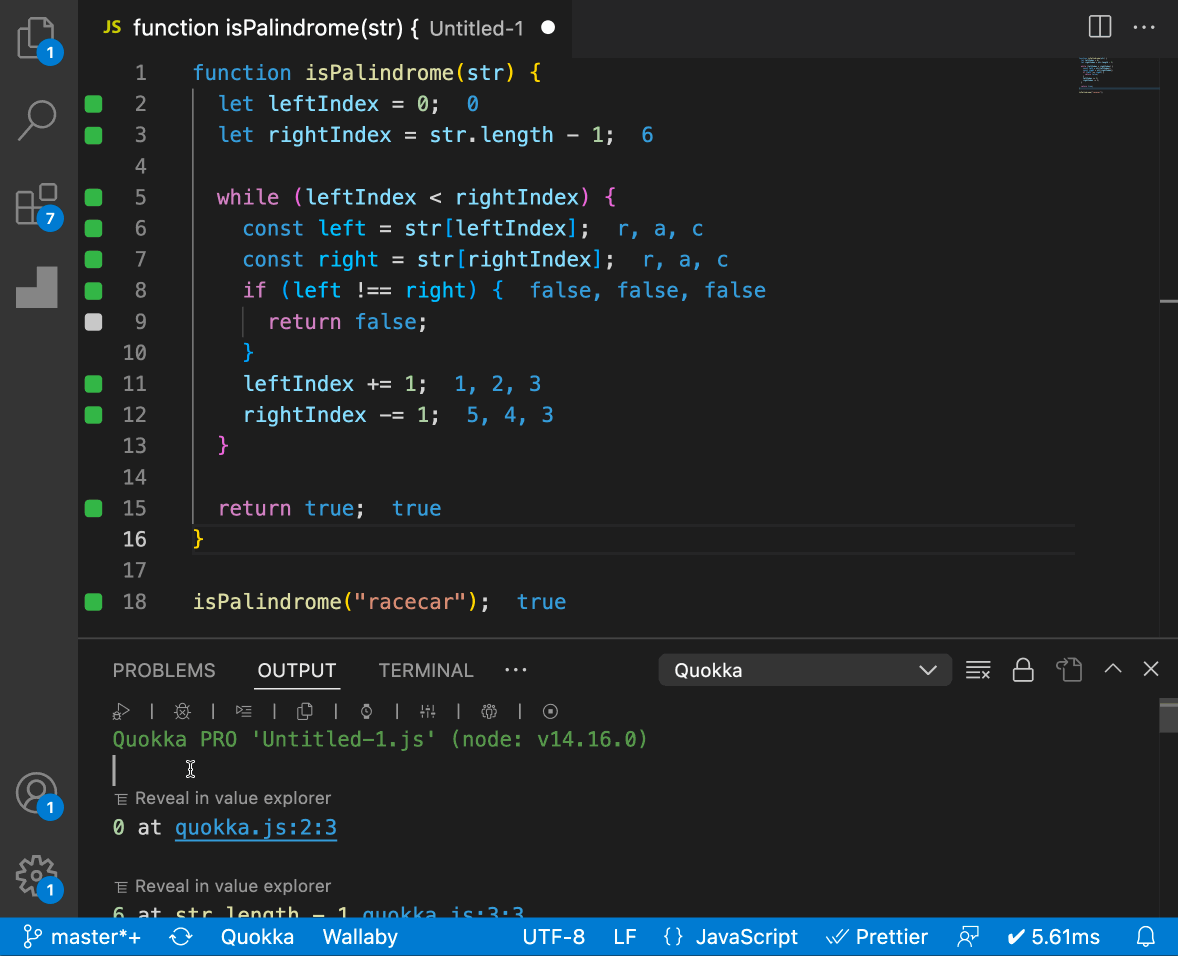 Background
For a while now, the Wallaby team has wanted to be able to quickly and easily share Quokka code snippets with each other, and with our community. We had received similar requests from other developers, and so we decided to create a new website for sharing Quokka code clips... enter https://codeclip.io.
How does it work?
Sharing a code clip is completely free, and is really easy. After starting Quokka, simply run the Quokka.js: Share command. When you do this, Quokka will execute your code, capture any logged values/output, as well as the time machine recording of your code execution.
After you use the Share command, your code will be temporarily saved on our secure servers so you can review it, and change some settings before publishing. Once you publish your clip, you can share the URL with the world. If you don't publish your clip, it will be deleted from our servers after 24 hours.
Share your CodeClip Competition
After you publish your CodeClip, you can generate a beautiful screenshot by choosing the Create image button after publishing, or by using the Camera Icon in the left hand side bar of the screen.
We will be randomly giving away a free Quokka license (or extending your existing license by 1 year) to 10 people who share their CodeClip URL, and a screenshot of their CodeClip before May 13th, 2022. To get your chance to win:
Tweet and tag @wallabyjs
Include the hashtag, #codeclip
Include your CodeClip URL
Include your beautiful CodeClip screenshot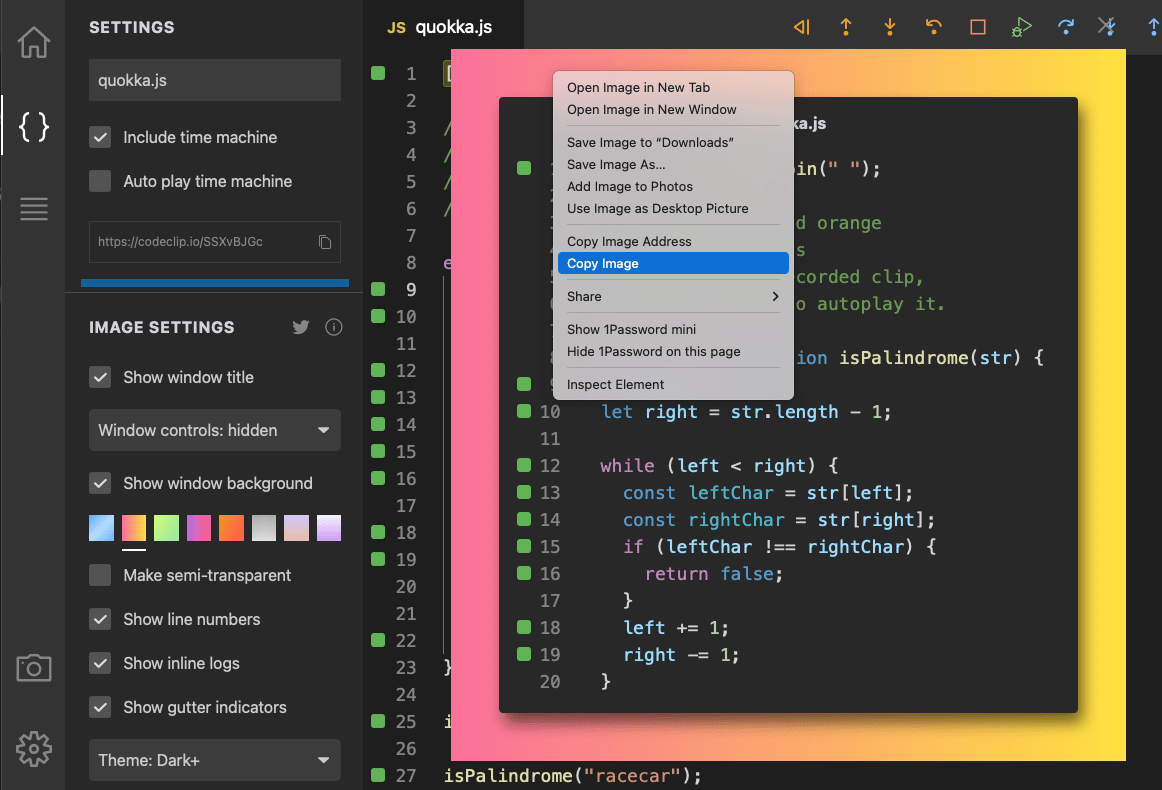 What's Next
Right now, sharing a Quokka code clip is only available for VS Code; over the coming month, we will be adding the feature to other editors. After that, we have a few exciting ideas in mind on what to build next for CodeClip that we are currently keeping under wraps, but we would also really like your feedback.
Please send us your feature requests via our discord channel, or simply reply to this email.
---
Thanks for reading!
Regards,
Simon McEnlly