In addition to this page, you may also follow us on twitter (@WallabyJs) to be notified whenever we release notable features.
Select your editor
The content of this page is adjusted based on your editor of choice. Please select your editor by clicking on your editor's logo below before proceeding: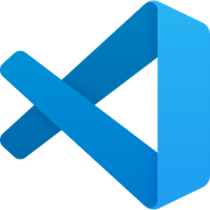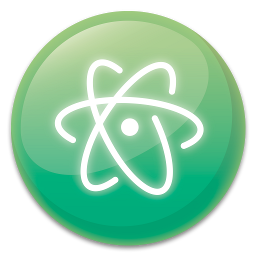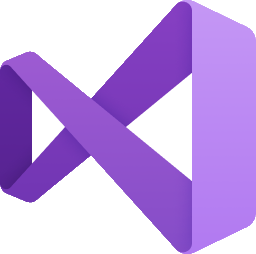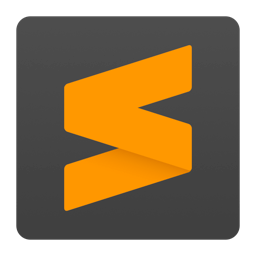 Most Recent Major Features and Changes
The What's New section includes major features and changes that have been made in the last 12-18 months. For older news or more details about minor updates and changes, please refer to our changelog.
VS Code Run On Save Indicators
(07 Oct 2021)
The latest version of Wallaby for VS Code now shows coverage indicators for the last test run when run on save is enabled. This behavior can be changed with the VS Code setting, wallaby.runOnSaveIndicators.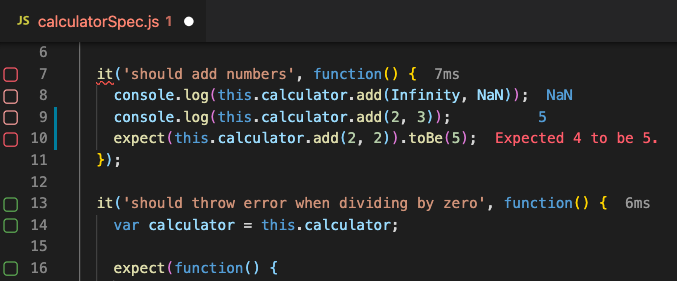 Wallaby App - Improved Automatic Test Selection
(23 Sep 2021)
Wallaby App's automatic test selection has been improved. Previously test selection would automatically focus on the first failing test regardless of test filtering. Now, test selection will only focus on filtered tests when a filter is applied.
VS Code Open Diff Setting
(17 Sep 2021)
Wallaby for VS Code provides a new setting to control where the diff view is opened. The default is to open the diff view in the first view column. You may instead configure diff views to open in the active (current) view column or beside the current view column.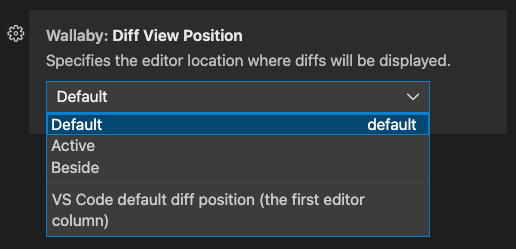 VS Code Interactive Tutorial
(26 Aug 2021)
Wallaby's new interactive tutorial is ideal for showing new users how to use Wallaby. The tutorial may also be used by existing users who want to learn how to use new features when they become available.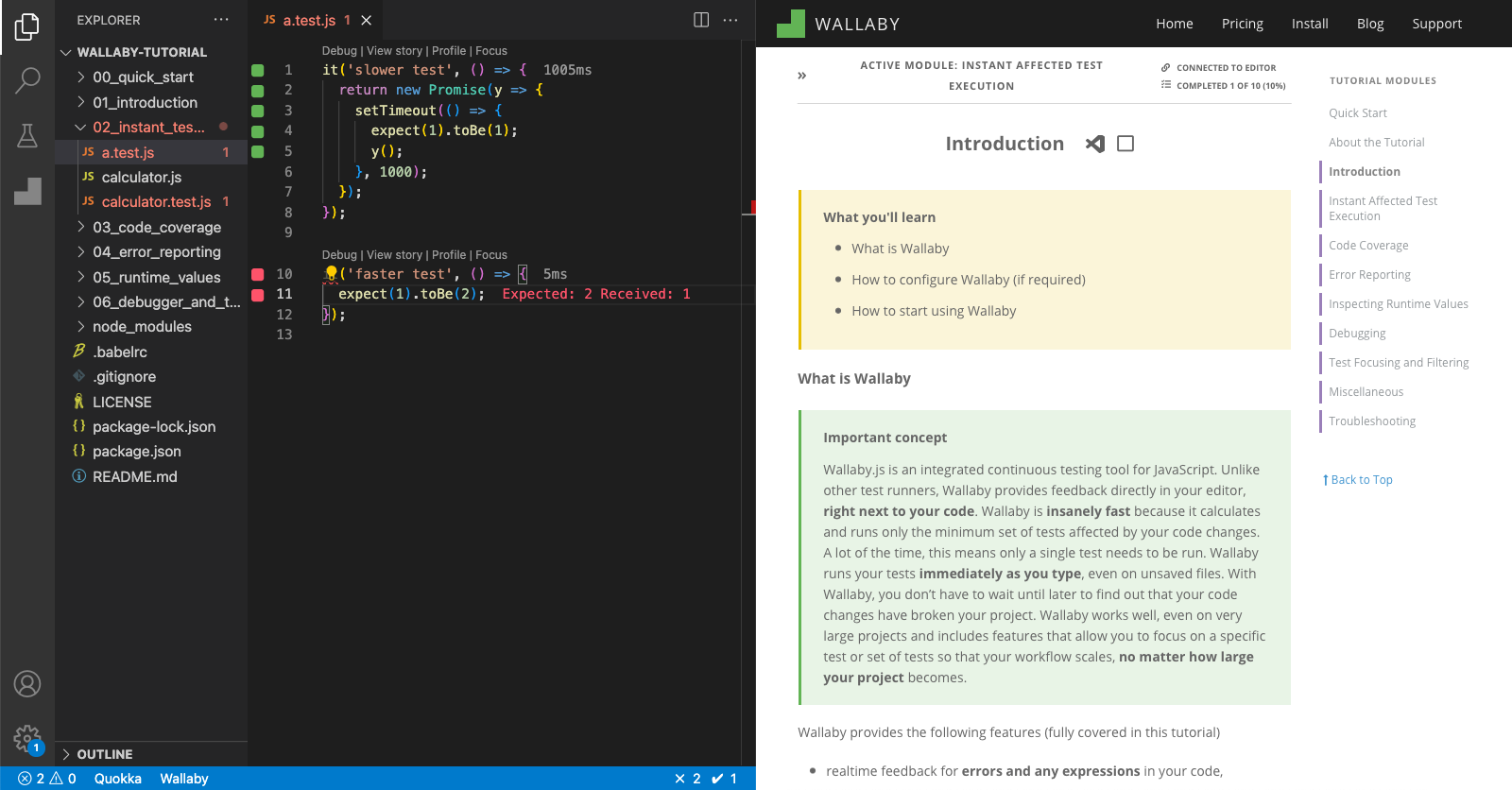 Test Explorer for VS Code
(17 Aug 2021)
Wallaby now supports VS Code's built-in Test Explorer. The new Test Explorer UI shows all of the tests run by Wallaby and is updated in real-time and with context menu actions to quickly access relevant Wallaby commands.
New Jump to Line Test command
(30 Jul 2021)
Wallaby now has a new Jump to Line Test command in VS Code, and an intention action with the same name in JetBrains editors. When you run the command, Wallaby will show you the list of tests that are covering the line. You may quickly pick a test from the list and navigate to it.
Previous major features and changes
Our what's new archive contains the full history of our major features and changes (starting February 2020).
Full Change Log
Our changelog is available in our public repository. Please note that while we update our changelog every few months, we release new versions of Wallaby.js a few times a week (sometimes a few times a day).
Wallaby Roadmap
We can't promise that we will deliver everything that we list below, but these are the current major features on our roadmap that we expect to focus on over the coming months.
Simplifying Wallaby.js configuration process.
Implementing better test debugging.
Implementing CI server support.
Support for more testing frameworks.
Adding more features to Wallaby.js App.
Are we missing something? Share your idea or vote for other submitted ideas