Hi there,
From all of the Wallaby team, we wish you, your family, and friends a very happy holiday period.
In this newsletter, we will share the details of our current Black Friday sale, as well as tell you about some recent features we've added to both Wallaby and Quokka.
Black Friday 2021 Sale
You may have already noticed that both Wallaby.js and Quokka.js are currently on sale until November 29th @ 00:00 UTC. This year, Wallaby's Black Friday sale is the biggest in 7 years:
Any company licenses purchases will receive the Black Friday discount for both new licenses and for renewals. If your company would like to take advantage of these discounts, reply to this email and request a quote before November 29th @ 00:00 UTC.
Any existing personal users will receive a 50% discount off any license renewal (even if you are no longer eligible for our standard renewal discount).
Quokka - Time Machine for VS Code
We released the latest big Quokka feature, Time Machine for JavaScript and TypeScript, on November 17th, 2021. The time machine provides a turn-key ergonomic time travel debugging experience, including auto play mode, that unlike a general purpose debugger was built for quick experimentation and instant feedback loop.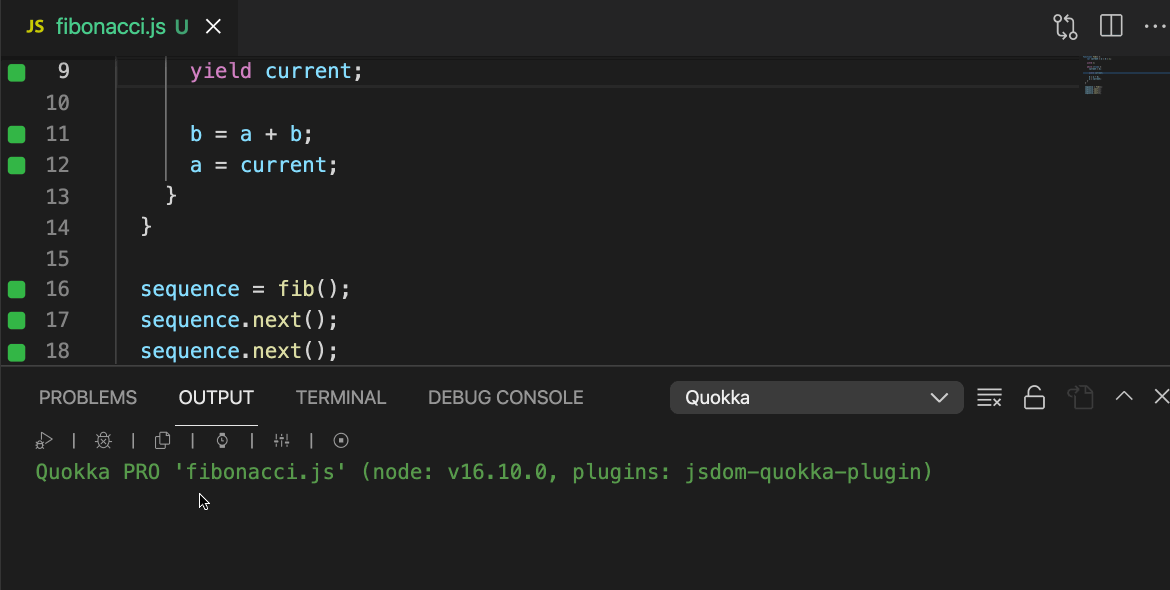 Later in December, we will be releasing another cool Quokka Pro feature called Code Stories. Code Stories provides a unique and highly efficient way of understanding and inspecting executed code in a single logical view/flow.
Wallaby - Output Inspector for JetBrains
Output Inspector is now available for JetBrains editors. It provides an ergonomic and convenient way of inspecting logged values and error details in a rich editor-friendly manner. Information is displayed in a code editor window, providing rich keyboard support and allowing you to stay in your coding mindset so that you don't lose your flow.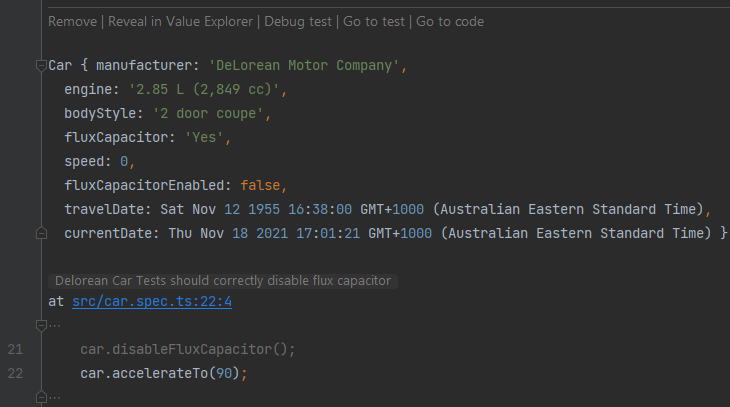 Wallaby - VS Code Run-On-Save Improvements
Wallaby for VS Code now shows out-of-date coverage indicators from the last test run when run on save is enabled (previously the indicators would disappear).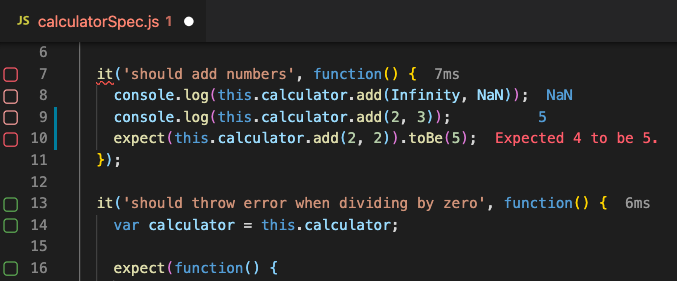 What's Next?
We have a number of really exciting features planned for the coming months that we think will help you get the most out of Wallaby.js and Quokka.js. If you don't already, follow us on Twitter to receive our latest news and updates.
---
Thanks for reading! If you have any feedback, please reply to this email.
Regards,
Simon McEnlly