VS Code Interactive Tutorial
Wallaby's new interactive tutorial is ideal for showing new users how to use Wallaby. The tutorial may also be used by existing users who want to learn how to use new features when they become available.
The tutorial is organized into a number of modules. As you finish each module, you may mark it as completed so that you can track your progress. You will be notified when the tutorial is updated; new or changed sections within the tutorial will be highlighted for you.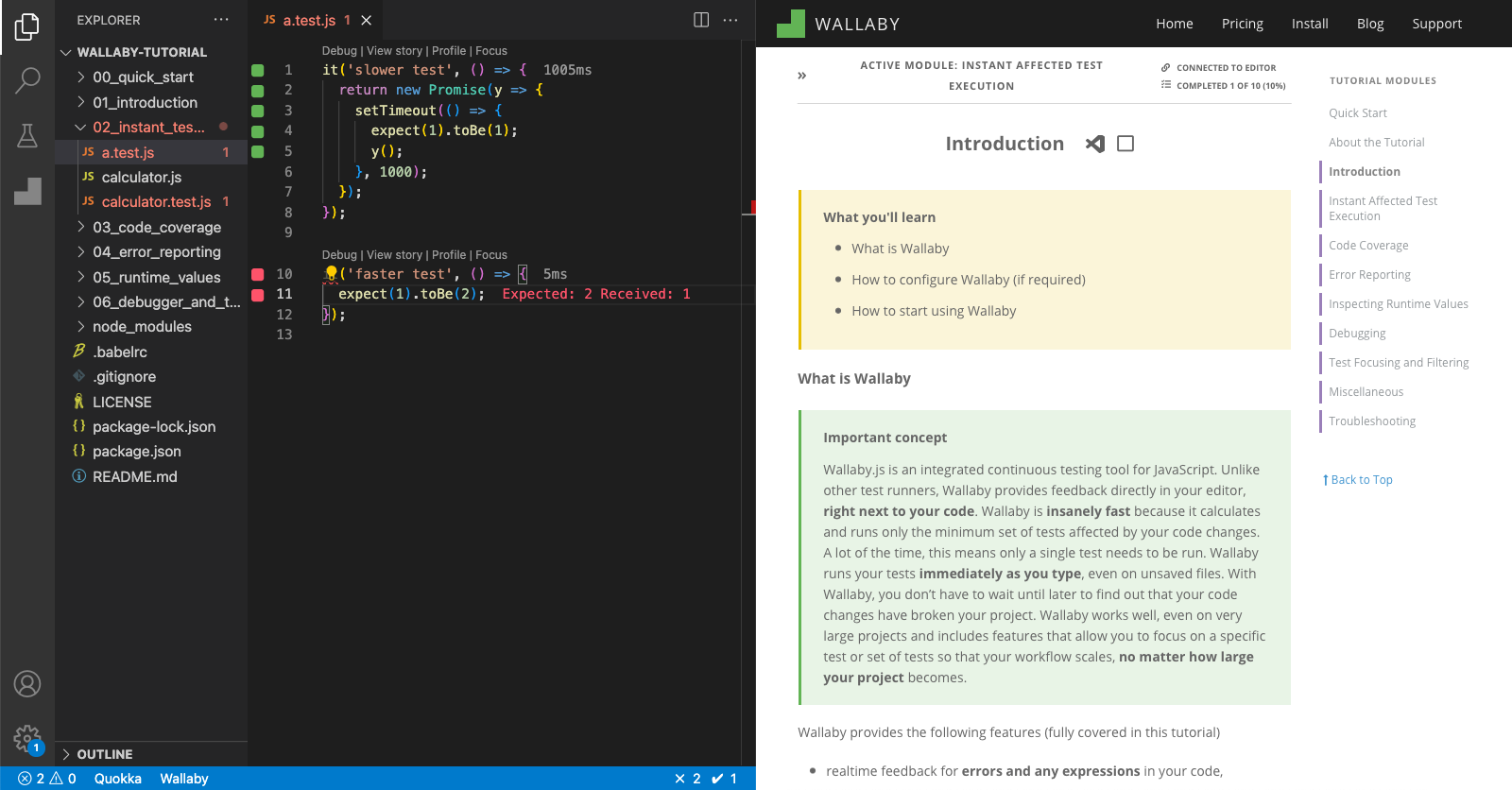 ---